Study: Global warming skeptics know more about climate science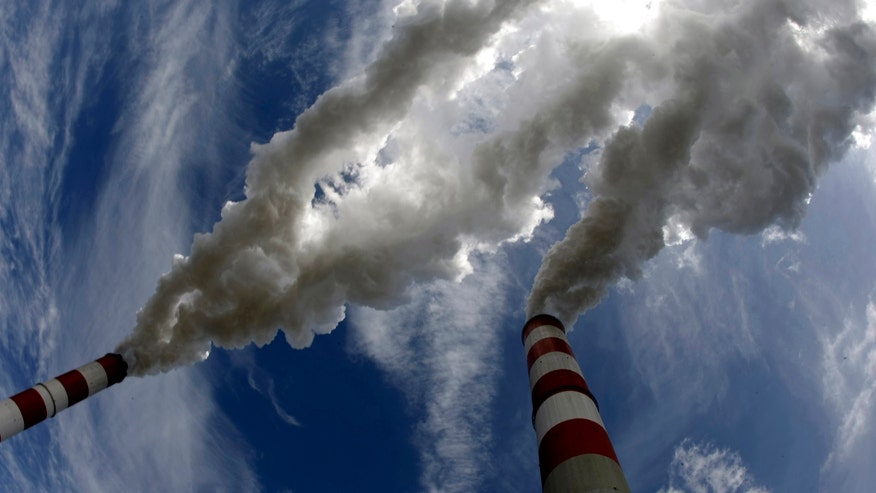 Are global warming skeptics simply ignorant about climate science?
Not so, says a forthcoming paper in the journal Advances in Political Psychology by Yale Professor Dan Kahan. He finds that skeptics score about the same (in fact slightly better) on climate science questions.
The study asked 2,000 respondents nine questions about where they thought scientists stand on climate science.
On average, skeptics got about 4.5 questions correct, whereas manmade warming believers got about 4 questions right.
One question, for instance, asked if scientists believe that warming would "increase the risk of skin cancer." Skeptics were more likely than believers to know that is false.
Skeptics were also more likely to correctly say that if the North Pole icecap melted, global sea levels would not rise. One can test this with a glass of water and an ice cube – the water level will not change after the ice melts. Antarctic ice melting, however, would increase sea levels because much of it rests on land.
Liberals were more likely to correctly answer questions like: "What gas do most scientists believe causes temperatures to rise?" The correct answer is carbon dioxide.
The study comes on the heels of a 2012 study that found that global warming skeptics know just as much about science; the new study specifically quizzed people on climate science.
Climatologists who are skeptical about the extent of man-made global warming say the results don't surprise them.
"It's easy to believe in the religion of global warming. It takes critical thinking skills to question it," Roy Spencer, a climatologist at the University of Alabama in Huntsville, told FoxNews.com.
Groups that are concerned about global warming say the study results really show that politics is blinding otherwise-reasonable people.
"Climate contrarians know what scientists have found but they're choosing to reject those findings, usually for political reasons," Aaron Huertas, a spokesman for the Union of Concerned Scientists, told FoxNews.com.
He added that things would get better if people heard more from conservatives who worry about climate.
"The public just doesn't hear often enough from conservative politicians and advocacy groups that are engaging in constructive debates on climate policy," he said.
The study's author, Kahan, also says that the global warming debate has become so politically polarized that people pick their side based on politics rather than what they know about science.
"The position someone adopts on [global warming] conveys who she is – whose side she's on, in a hate-filled, anxiety-stoked competition for status between opposing cultural groups," Kahan writes in his paper.
Kahan says that if global warming believers really want to convince people, they should stop demonizing and talking down to their opponents, and instead focus on explaining the science.
"It is really pretty intuitive: who wouldn't be insulted by someone screaming in her face that she and everyone she identifies with 'rejects science'?"